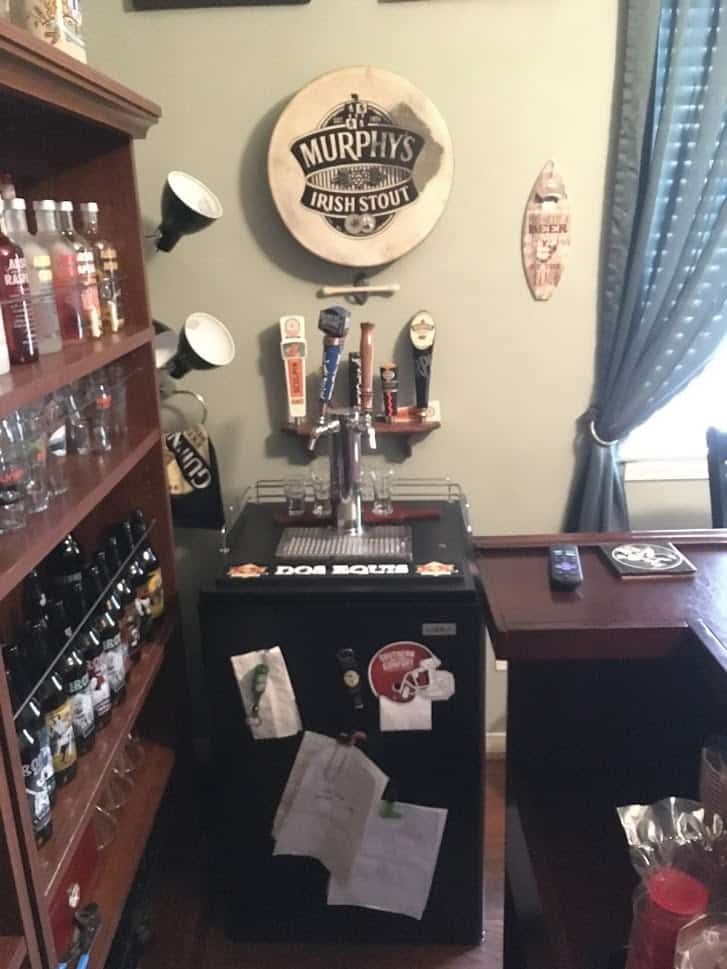 It's expensive to make the leap from free bottles to a kegging system. But, the benefits are numerous. It will save you a ton of time and get you cool, crisp and delicious tasting homebrew every time.
In fact if you are thinking about getting a mini fridge or fermentation temperature control why not just get a kegerator instead. That way you get serve beer or use it as a fridge for some ice cold craft beer bottles.
Below I describe two of the best kegerators for homebrew. One is for small batches while the other is for a full blown home bar. It's great for having parties and will make your friends excited to try your homebrew.
20″ Wide Homebrew Dual Tap Stainless Kegerator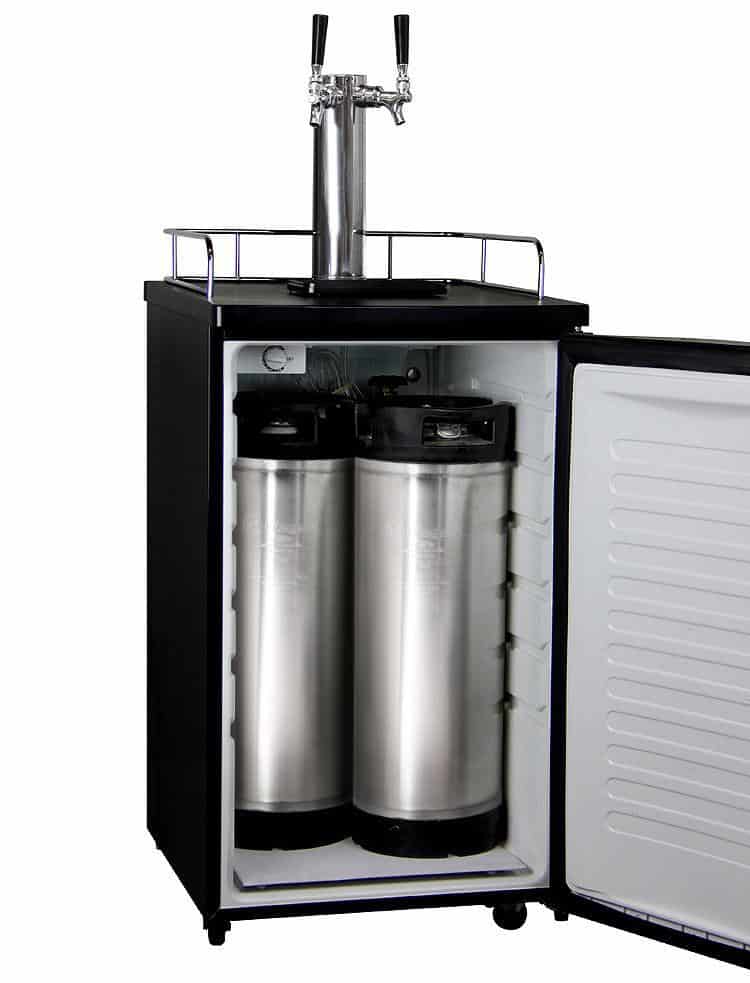 The 20″ Kegerator is perfect for homebrew. It's smaller size still fits two 5 gallon corny kegs in it. It's also one of the cheaper kegerators you can buy because of its smaller size.
Since the corny kegs are smaller than the usual kegs you may get from the store you won't be able to fit any full size kegs. If you plan on putting beer besides homebrew in it you will need to upgrade to a 24″ Kegerator.
I like this kegerator because its specifically for homebrew. It's smaller size also makes it more energy efficient than a larger sized kegerator. It also has a dual tap system which is perfect for variety. If you plan on having more parties a three tap system might be better for you, but overall a dual tap system should fit most needs.
This Kegerator has wheels so you can move it easily and it can even be moved outside. It may not be as sleek and cool as some of the other kegerators on the market, but for the price you can't beat it.
Click here to learn more and buy from Kegco
24″ Wide Single Tap Stainless Steel Digital Kegerator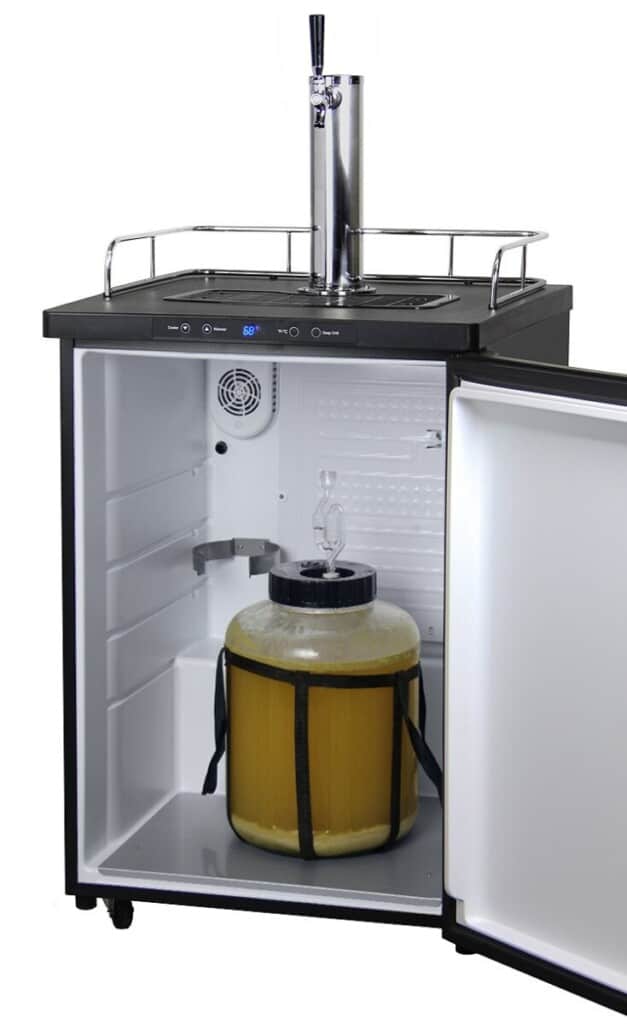 In order to become a better homebrewer it is important to be able to control your fermentation temperature. Most of the time that involves buying a chest freezer and a temperature controller.
But, there is something missing with that setup. You can't dispense your finished homebrew! Why not just combine your fermentation setup and you serving setup and save some cash in the process!
The 24″ single tap system is perfect for doubling up as a fermentation setup and serving your homebrew. You won't be able to make any new homebrew until you have finished your current one, but that shouldn't be a problem if you have a small party.
The fermentation option is the only reason I would buy a single tap setup, but its an affordable option to get the best of both worlds when it comes to temperature controlled fermentation and serving your homebrew. If you end up brewing more homebrew or can't drink it fast enough buying the above kegerator in addition to this one is always an option.
The wheels are also beneficial as a lot of chest freezers don't have that ability. So if you have a small space and the need to move your temperature control system around this is perfect.
Click here to learn more and buy from Kegco